Voluntary, out-patient mental health counseling is an additional value that we offer to our members.
For more about what membership includes, click here.
All of our counseling services are reserved for the members of our clinic. Our clinic emphasizes a multidisciplinary approach to healthcare by combining both physical and psychological treatments plans.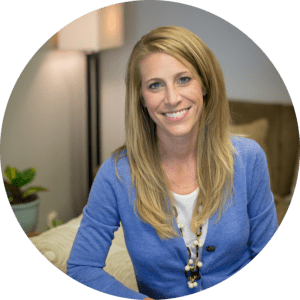 Get to know Holly Porter, LMHC our in-house mental health counselor.
Membership includes 12 counseling sessions for the lifetime of the membership (even if membership is canceled or extends beyond one year), and additional visits are $30 per visit (subject to change).
Counseling must be self-initiated: no court-mandated, parent-mandated, spouse-mandated, or other externally mandated appointments.
Counseling at our clinic is evidence-based and prioritizes process, growth, and lasting change.  Individual and couples counseling is included.  We are currently staffed to see clients who are at least 13 years of age.
The focus of counseling might include: grief, anxiety, depression, challenges in a relationship, adjusting to big life changes, disordered eating patterns, and more.
To see if we are a good fit for your counseling needs, fill out our contact form below.