Members with Assurance Healthcare & Counseling Center have access to mental health counseling services as part of their membership.
To see a complete list of services included in membership, click here.
I'd like to sign up for counseling, how does it work?
The first step of our counseling process is to sign up for an introductory workshop (called Preface), led by our lead mental health counselor Holly Porter, LMHC.
Preface includes two, 50-minute classes which will help introduce members to the counseling process here at Assurance. This workshop will include information about counseling and will help individuals better understand why they want counseling and how counseling can be helpful for them personally.
After members complete Preface, members will then be able to schedule an individual counseling intake if necessary. Some members have found that Preface includes enough information, exercises and tools to launch them into the next season without scheduling individual time with a counselor.
To sign up for Preface now, or to see available dates, click here.
Frequently Asked Questions...
What is Preface?
Preface is an introduction to counseling, led by Holly Porter, LMHC, and is like an interactive class. For more information, visit our Preface page.
Do I have to attend Preface before booking an individual counseling session? Can't I just be put on the wait list?
We have structured Preface to include much of what you would be going through during your initial counseling appointments, and we have found that by offering this material as a class helps to more quickly launch members into quality therapy.
We highly recommend and encourage you to attend Preface. If your schedule doesn't allow you to attend this introductory class, then you may request be put on a wait list. However, we give priority to those who have attended Preface.
I have already been through therapy with another counselor, so I'm familiar with the therapy process. Do I still have to sign up for Preface?
Yes, we would still encourage you to sign up for Preface. While the idea of counseling should be the same between counselors, it is our experience that many counselors and their therapeutical process varies dramatically.
I want my spouse / child / parents / etc. to do counseling. Can I sign them up for Preface?
While we can work with many individuals and couples, we currently do not do any 'externally mandated' counseling. This means that any member is welcome, but they must come and attend Preface (and any other counseling) of their own accord (not because they are required by the court, a parent, a spouse, etc.).
How many sessions are included with my membership at Assurance?
Members receive 12 counseling sessions with the lifetime of their membership (even if membership is cancelled and restarted, or if membership extends beyond one year), and each counseling session thereafter is $30 per session (subject to change).
What kind of counseling is available at Assurance?
Our counseling is evidence-based and prioritizes process, growth, and lasting change.  We currently offer individual and couples counseling, and will eventually offer group counseling. We are currently staffed to see clients who are at least 13 years of age.
The focus of counseling might include: grief, anxiety, depression, challenges in a relationship, adjusting to big life changes, disordered eating patterns, and more.
What counselors do you currently have at Assurance?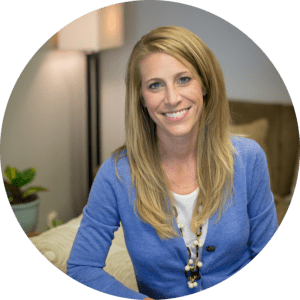 Holly Porter, LMHC is our in-house mental health counselor.
Click the button below to see available dates for Preface, or to sign up now.